October 5, 2019 - GA Wins GA/AL Shootout
Congratulations to BMWGA for winning the GA/AL Cup and MONEY!! Way to GO Ladies!!
February 7, 2019 - First Eagle (Ella Woodard)
Congratulations to Ella Woodard for making her First Eagle on Hole #8 at Chastain Park Golf Course! Way to go Eagle Ella!
Eagle Ella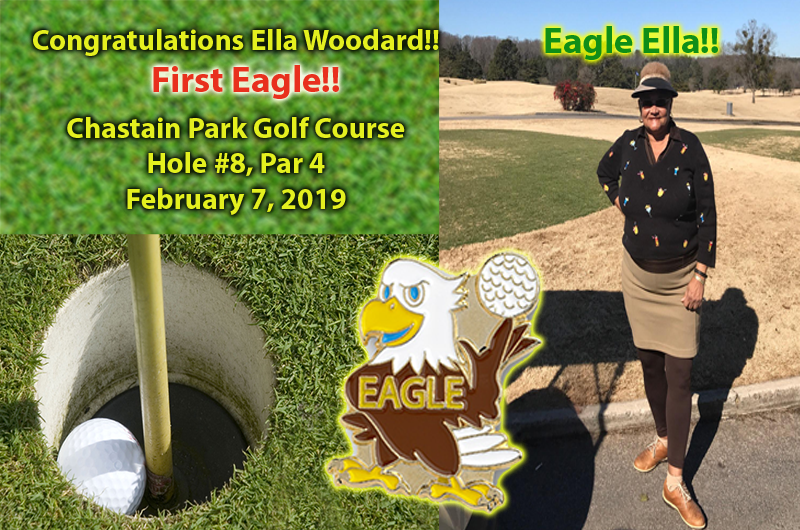 February 1, 2019 - Hole In One (Lena Tice)
Congratulations to Lena Tice for making a Hole in One on Hole #2 at Browns Mill Golf Course! Way to go Lena!
Hole in One